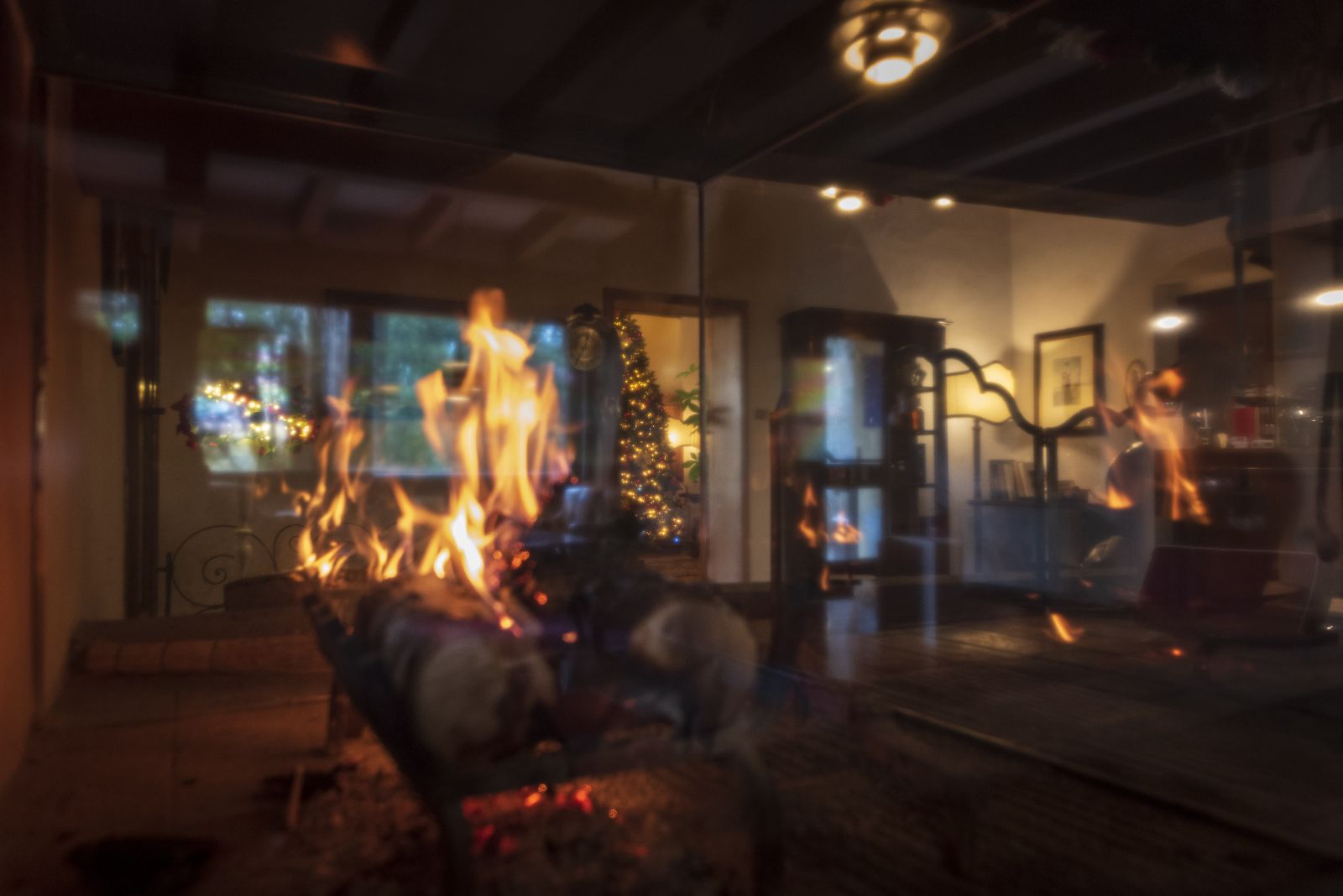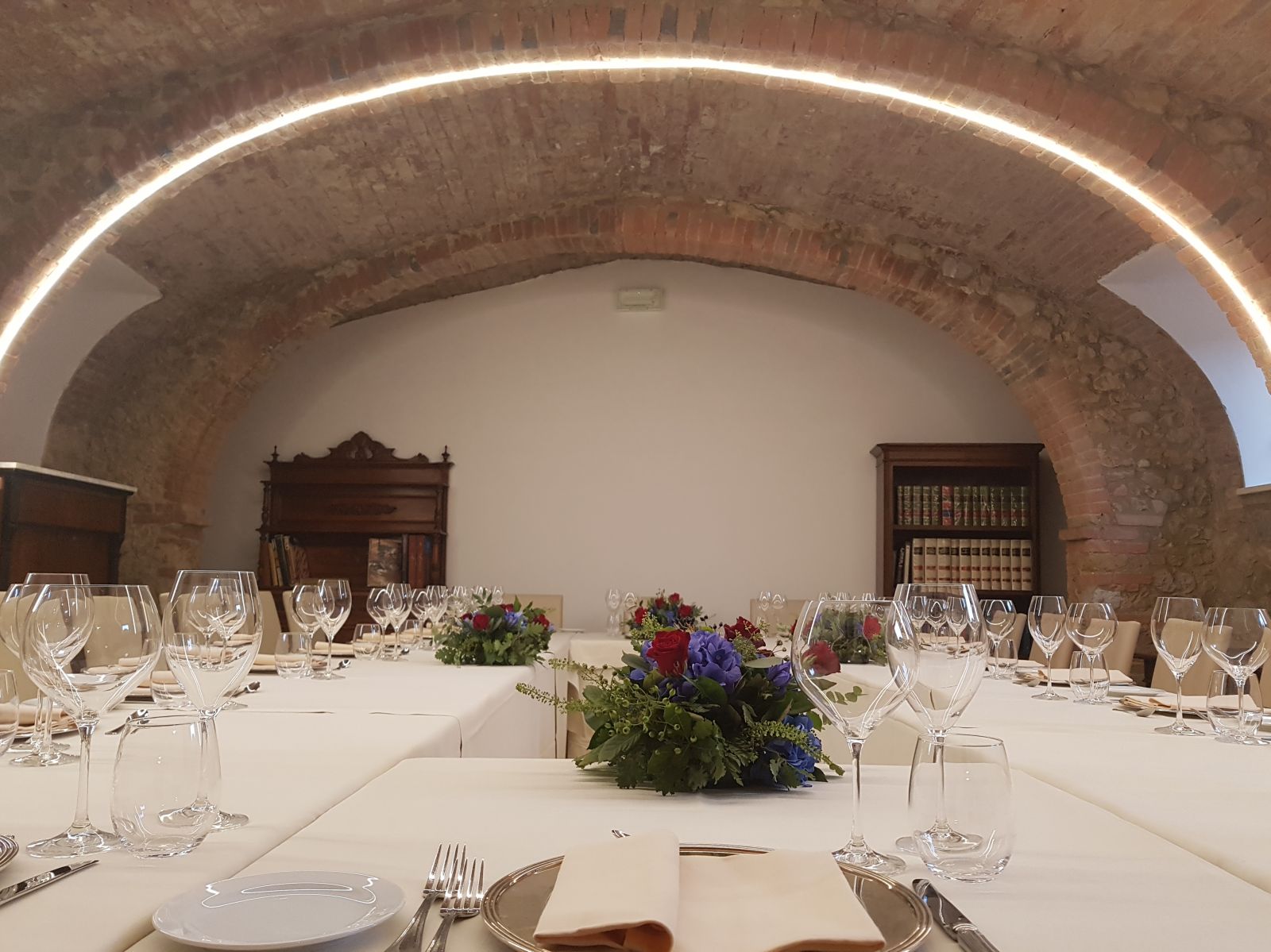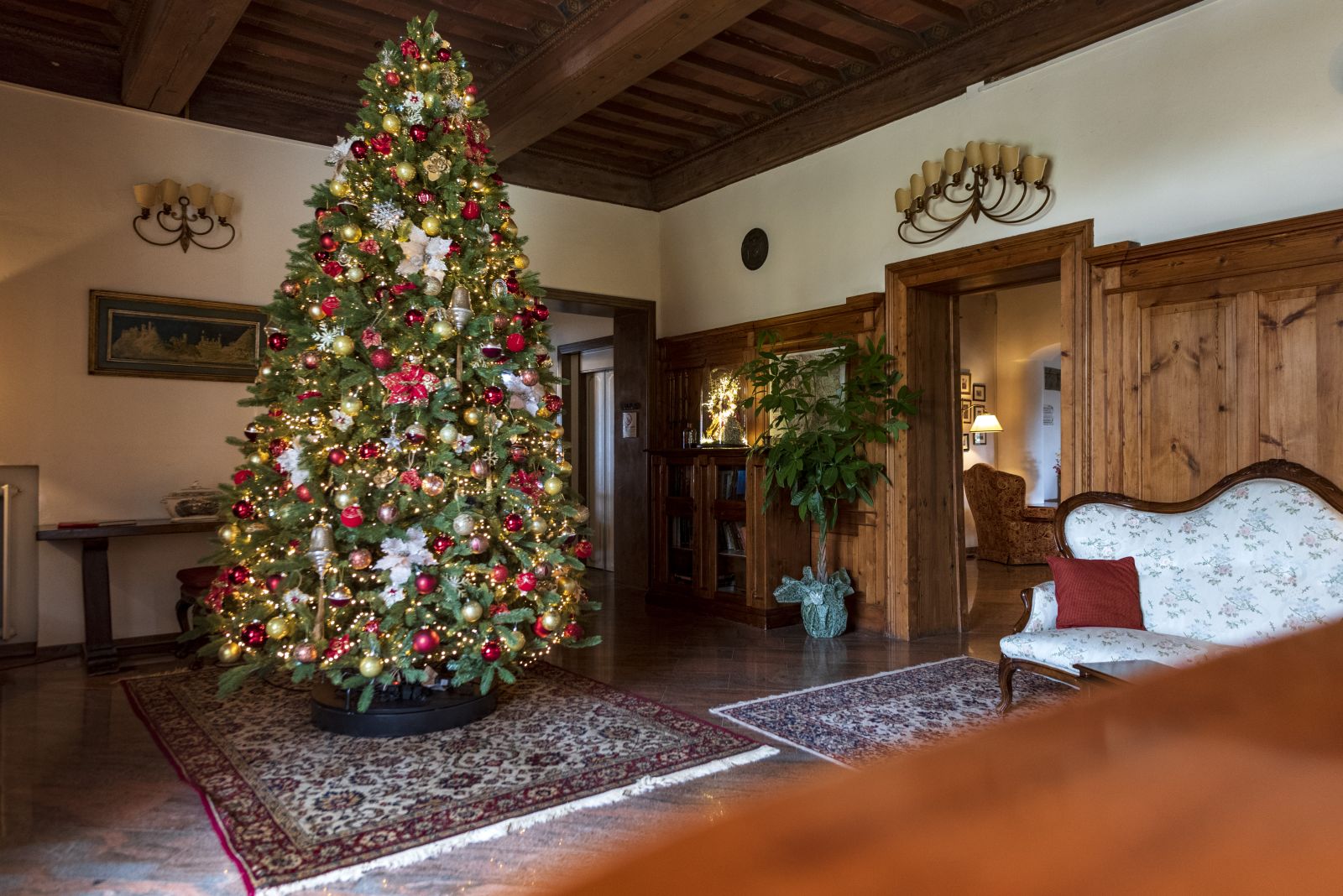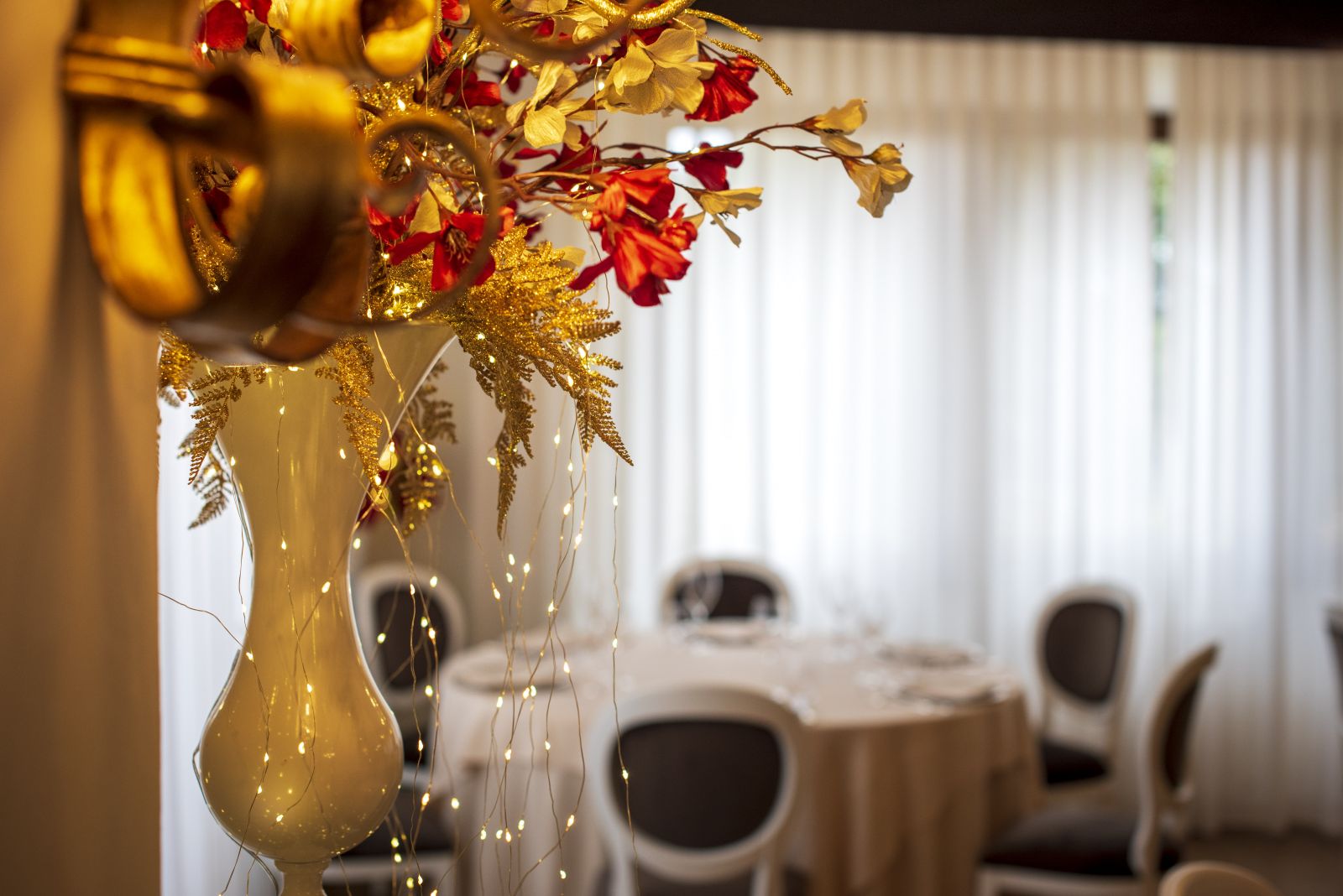 Corporate Christmas Dinners
The ancient oil mill inside our centuries-old park has been renovated, giving life to a suggestive room with a warm and comfortable climate. The ancient stone and brick walls and refined colors create a pleasant and elegant environment, perfect for corporate Christmas dinners.

Sala Frantoio is perfect for corporate Christmas dinners for up to 30 people, to whom we guarantee privacy and confidentiality.

In fact, the location of the room, immersed in the peace of the park, will allow you to spend a pleasant evening in the company of colleagues in total tranquility.

The room has a bar corner for aperitifs and a lovely panoramic terrace.