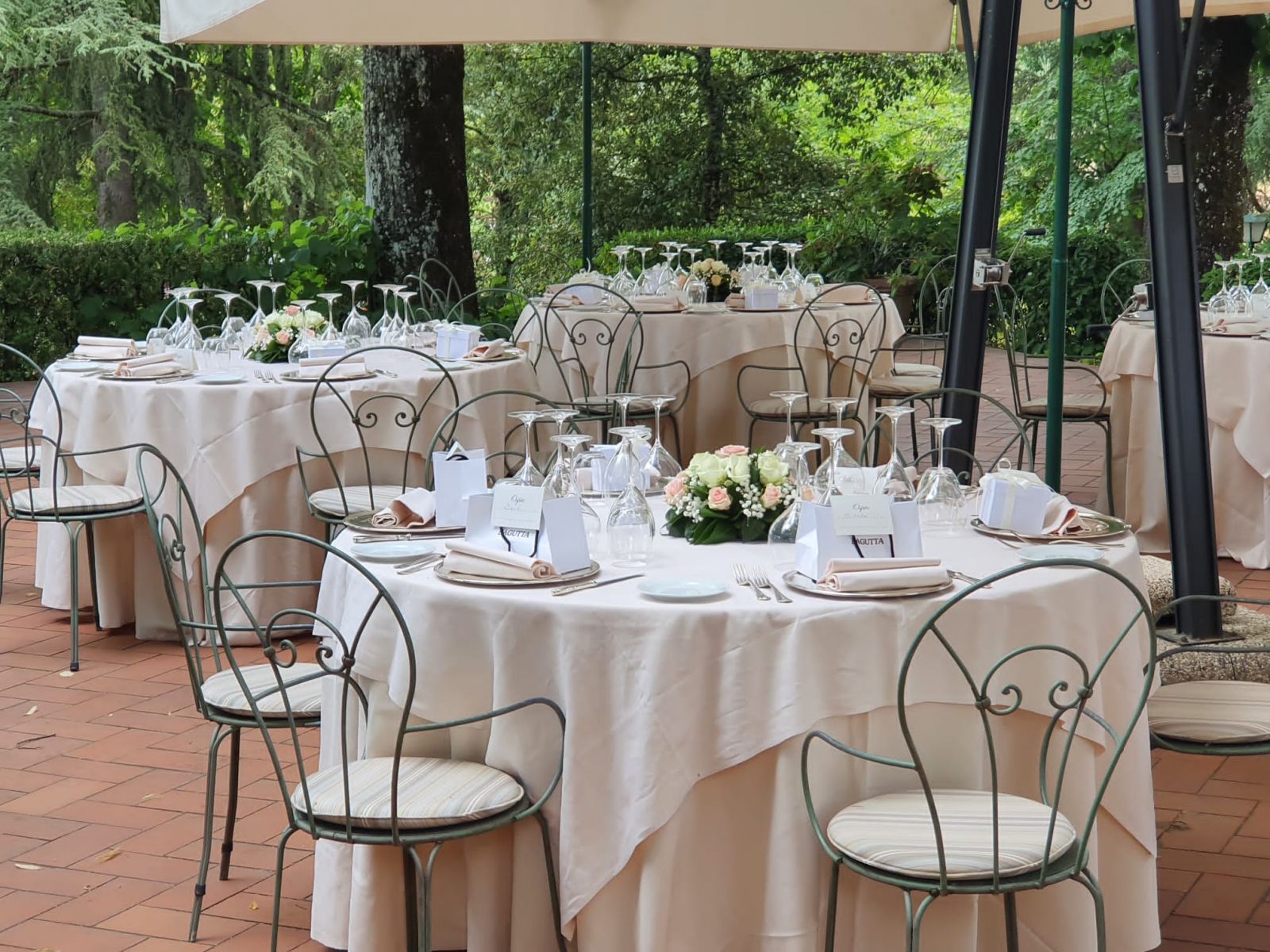 Villa Scacciapensieri is the best location to organize your fairytale wedding. The perfect wedding location is certainly Tuscany. This is because Tuscany is the land of lovers, dreams, poetry and courteous love.

You will be able to experience the wedding you have always dreamed of, thanks to a delicious catering organized by our cook, enjoying our gardens and the view of the wonderful Tuscan hills. Chianti, with its colors, smells and flavors, will leave everyone speechless: every time a person looks out over the Tuscan landscape it is as if he were seeing it for the first time.

Villa Scacciapensieri and the InVilla restaurant revive the nineteenth century and represent a perfect period villa for your fairytale wedding. Located on the "Colle della Capriola", north of Siena, it was one of the many summer residences where many famous people and the bourgeoisie, in good weather, rested and enjoyed the countryside.

Book your event at Villa Scacciapensieri and turn your wedding into the most beautiful memory of your life. The day we have all dreamed of must be magical and unforgettable. Give the people you love a great reception. Every detail will be taken care of and perfect.

The service, in high season, is reserved exclusively for those who wish to rent the entire Villa: ask for information.
Find out more